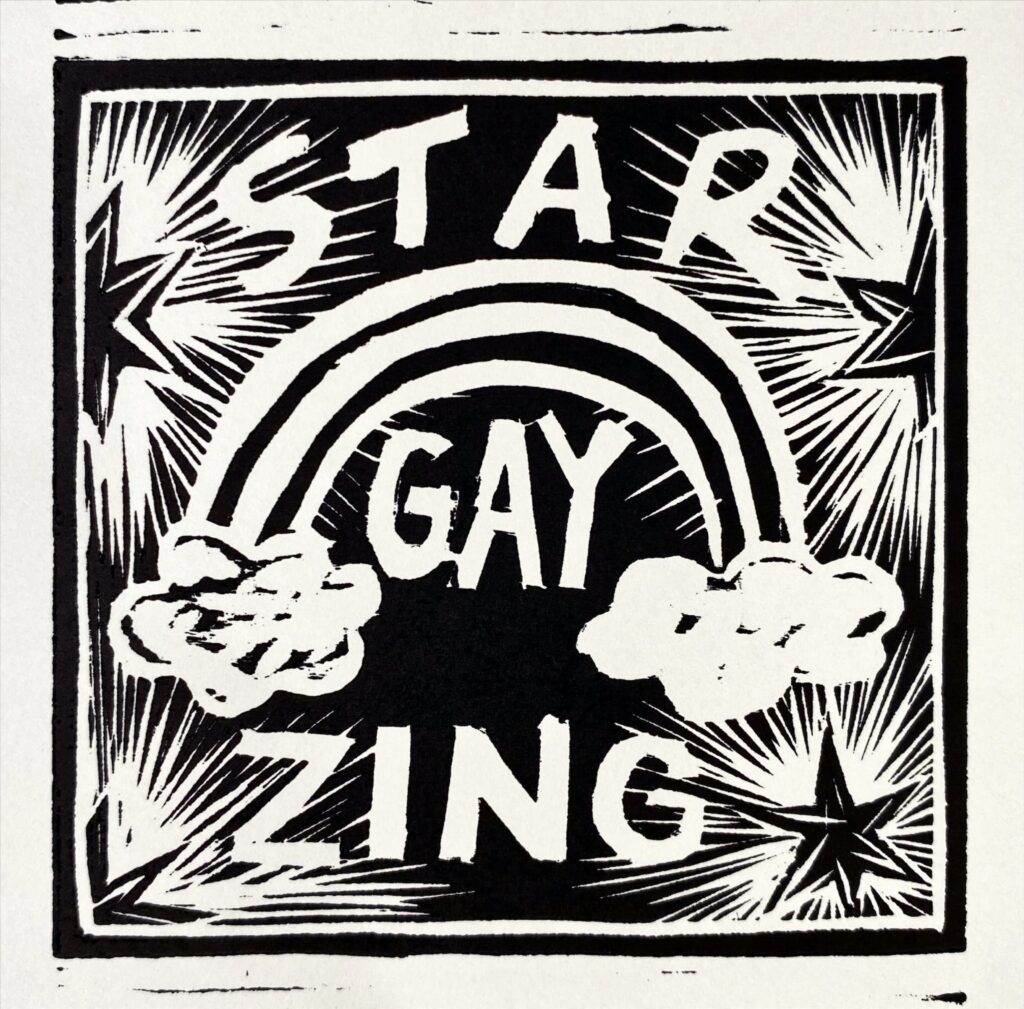 How Star GAYzing Started
Over the summer, Rewa Bush who is a second year graduate student along with senior Victoria Dozer and MA graduate Alaina Einsig participated in an equity and ethics journal club, from that stemmed the idea of this event. They proposed Star GAYzing to our department and sprung into action recruiting other students, departments, and outside organizations to help.
The Astronomy Department partnered with Wesleyan's Women In Science, The Resource Center, The Office of Equity & Inclusion, and The City of Middletown Pride Commission to bring this amazing event to life. Through their generous funding we were able to source refreshments from a local queer-owned business (Tony's Flour Shop), and purchase supplies and decorations that turned the observatory into a celebratory and welcoming space.
When addressing the students who were helping to pull this event together, Rewa noted "I'm thrilled that we're intentionally creating space for queer folks to enjoy the night sky together and feel ownership and belonging in science." This struck me. Our department hosts many events, both public and private, but this is the first event aimed toward our queer community. We will now be making this event an annual event during Wesleyan's Pride Month in October.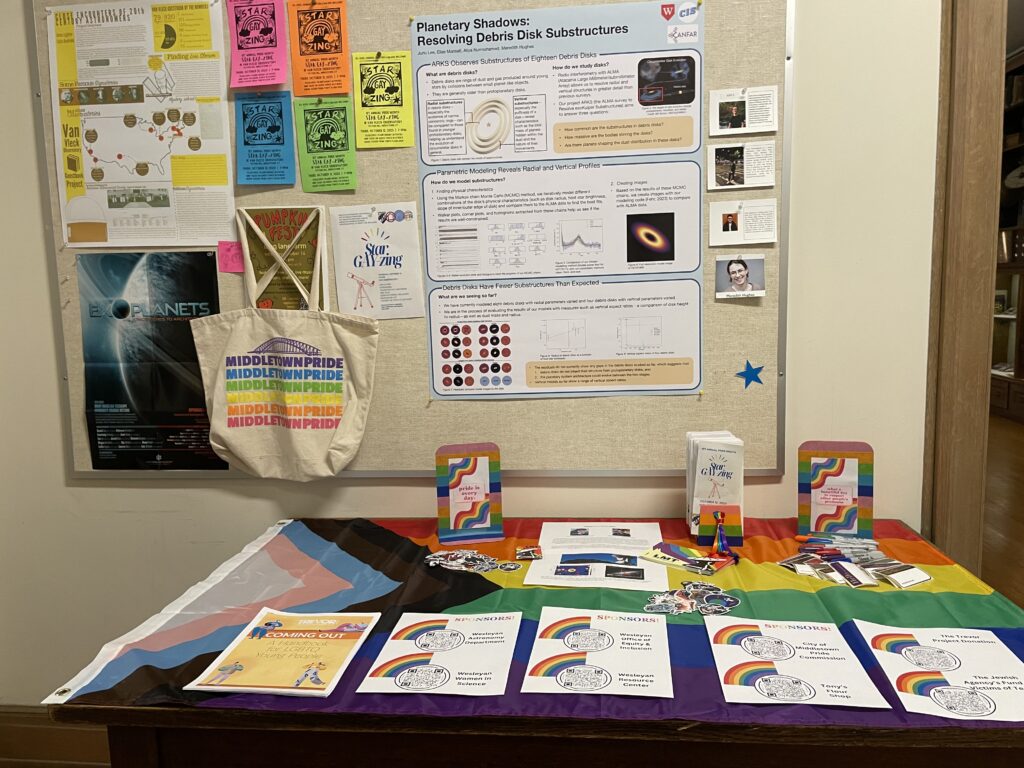 What did we have?
In addition to the beautiful and delicious cookies from Tony's Flour Shop, we had popcorn, space themed candy, ice cream, and cupcakes for snacks. We also had buttons courtesy of The Resource Center and stickers. Oh, did you mean science stuff? Our students planned and presented mini lectures and a portable planetarium show. Additionally, we had three telescopes for viewing the night sky and activities for kids and adults to show their creative side. Most importantly, we had an observatory full of queer people and allies. It was a beautiful night outside so we could spill out onto Foss Hill when it got too hot inside (next year we will have AC!).
Rainbows everywhere — including for our QR codes of resources — that will stay up in VVO for the rest of Wesleyan Pride Month.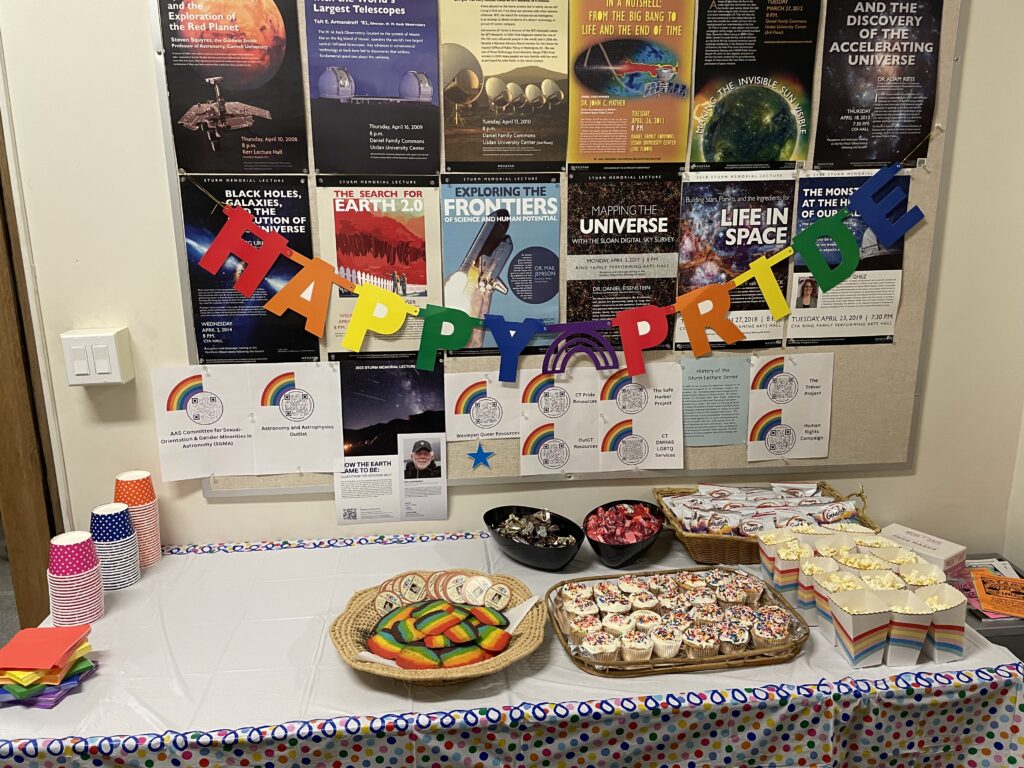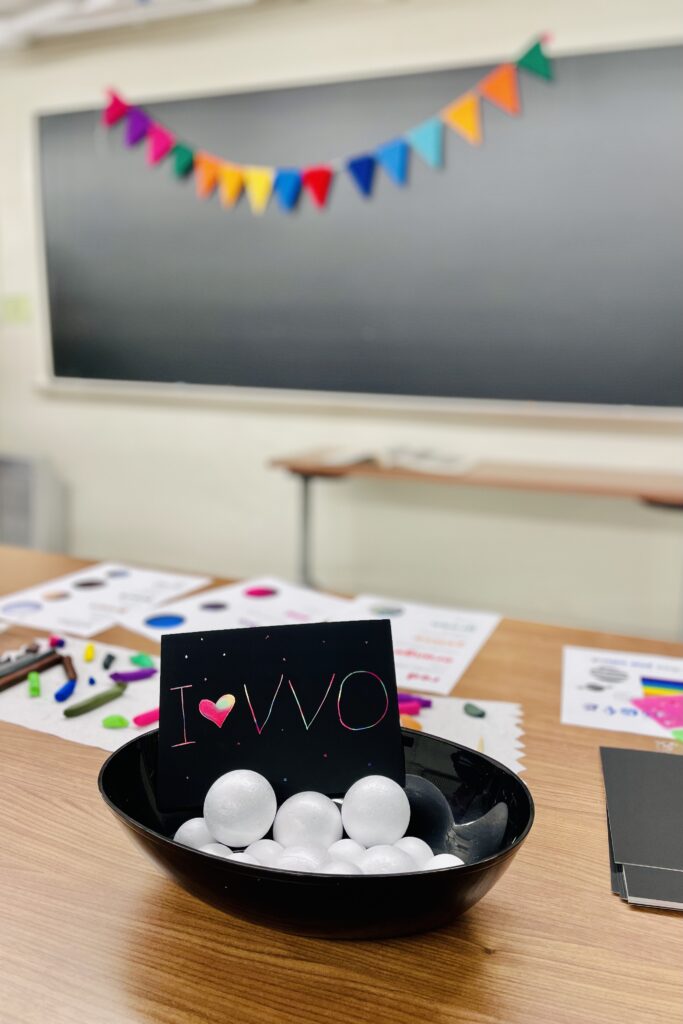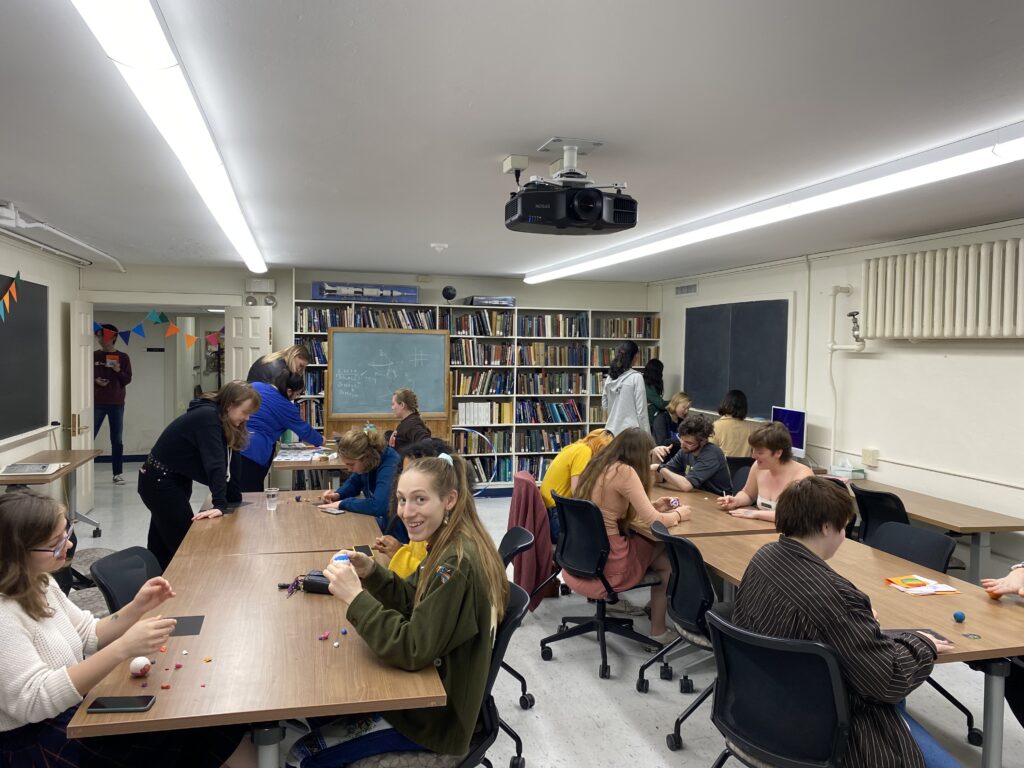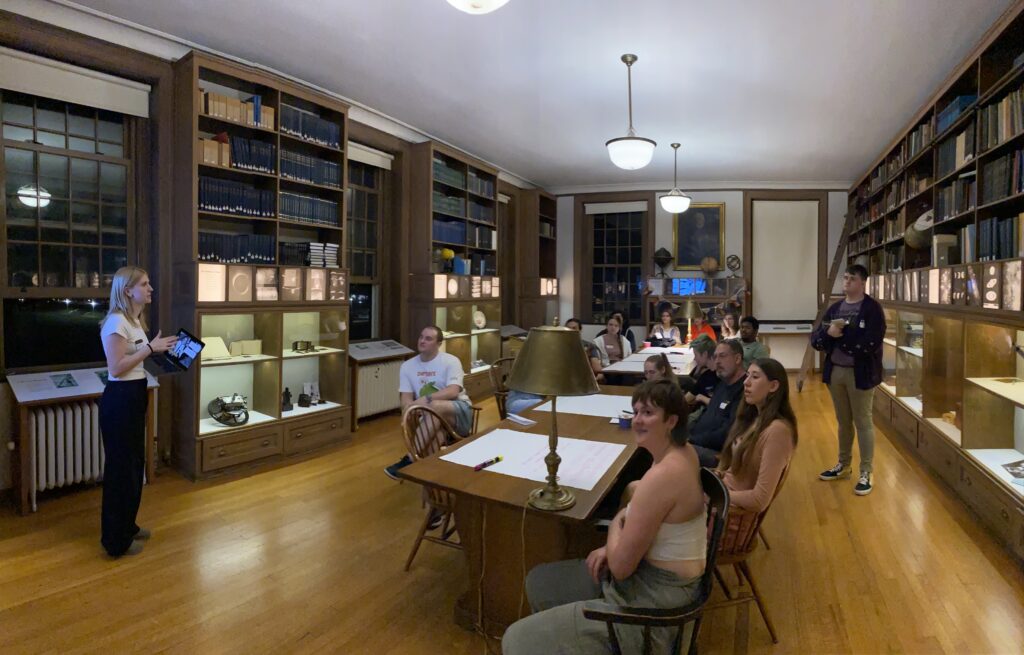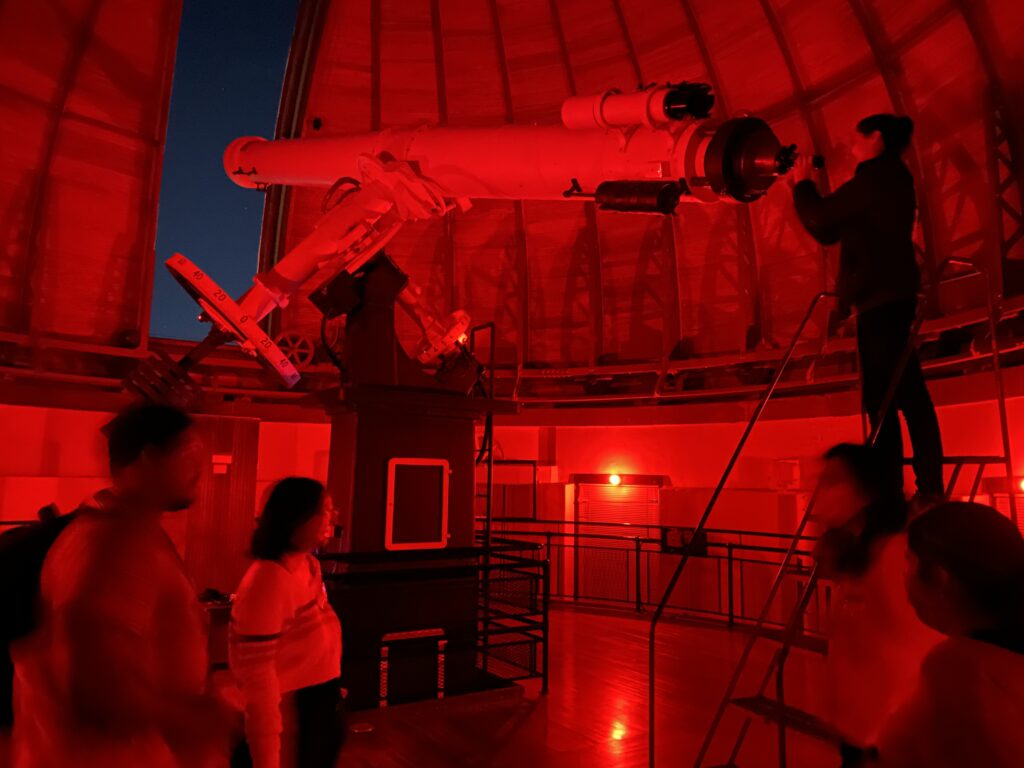 On a personal note…
Over here on top of Foss Hill we are a bit separated from the rest of Wes, but that makes us a very close department. We support one another in a way that is very special and I personally want to thank every person who took part in this event and supported our vision. We have a truly welcoming and inclusive community here and I am grateful to work in this department.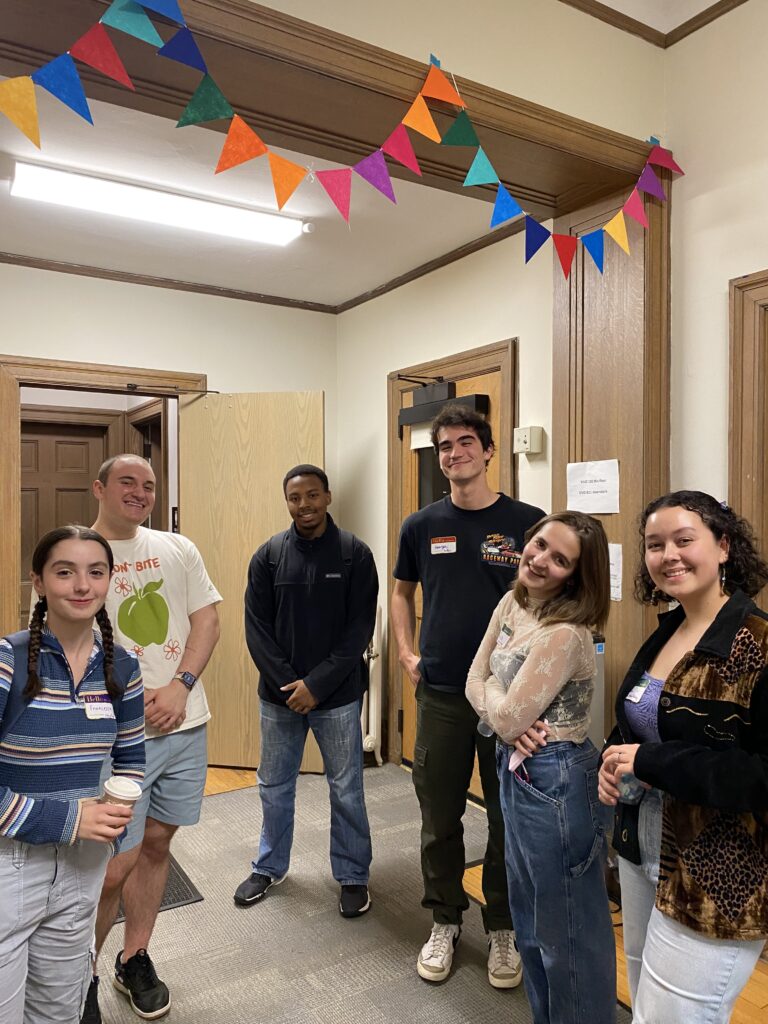 Thank you Francesca (2027), Max (2025), Jamar (2024), George (2026), Sofia (2025), and Angelina (2025).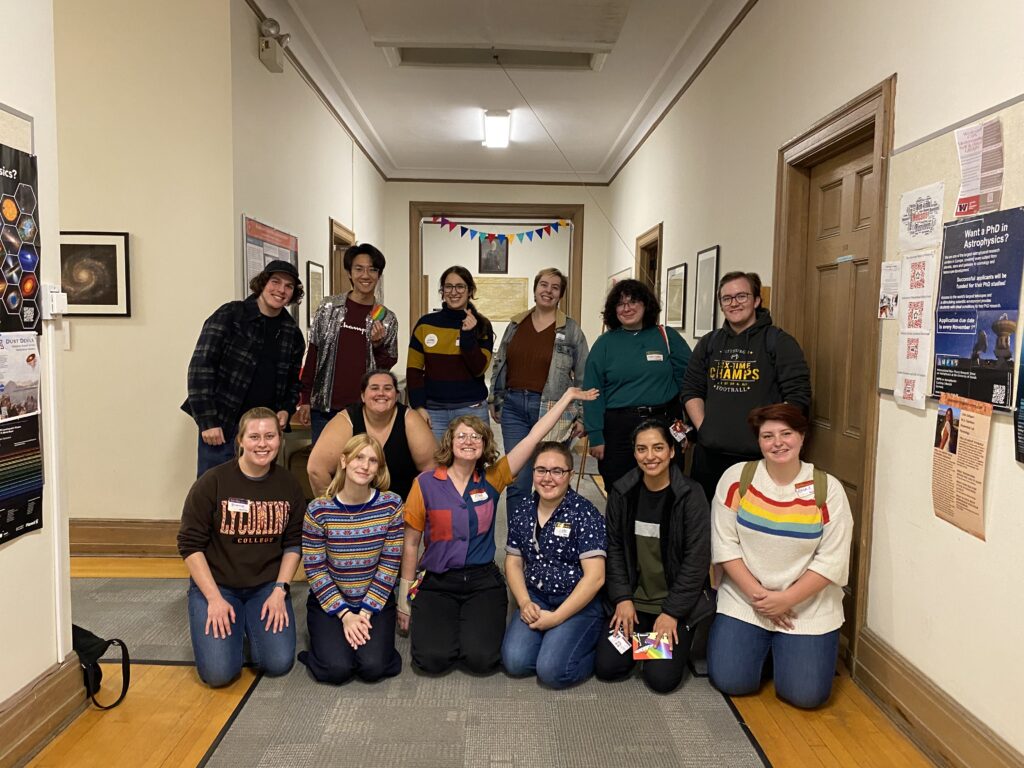 Thank you Kyle (2024), Chris (2024), Cat (MA 2025), Fi (RJ Julia), MaryClare (MA), Jeremy (2026), Brianna (postdoc), Victoria (2024), Rewa (MA 2024), Katie (MA 2025), Lisseth (MA 2024), Alaina (MA 2023), and Venus (2026) who is not pictured.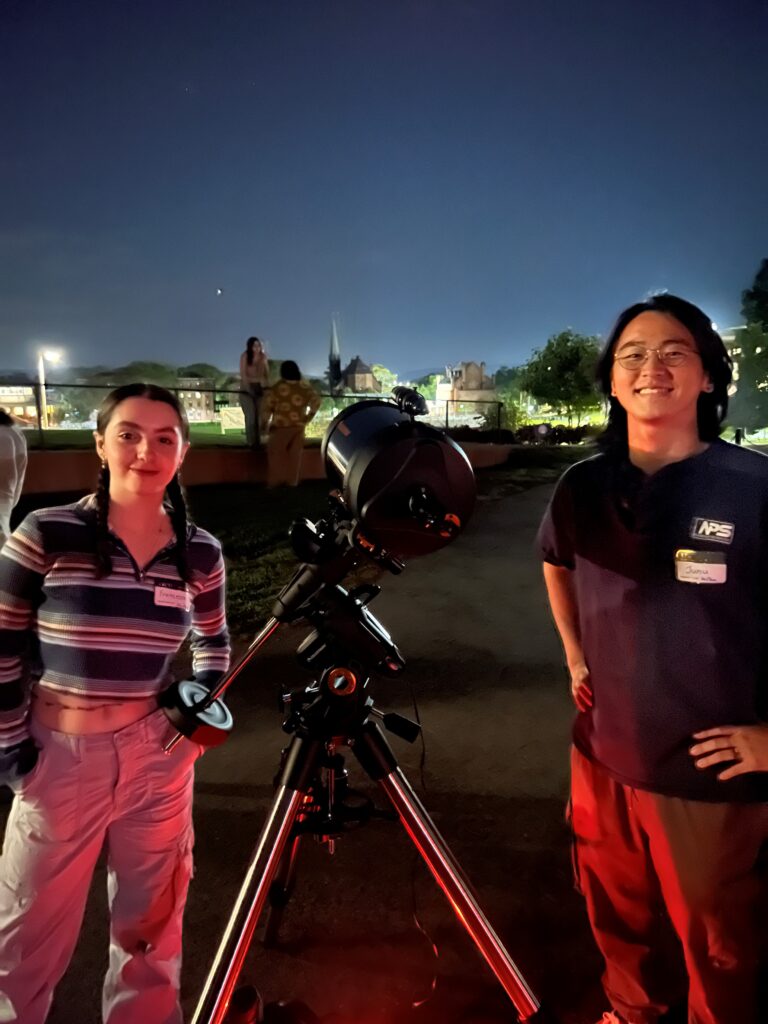 Thank you Junu (2025).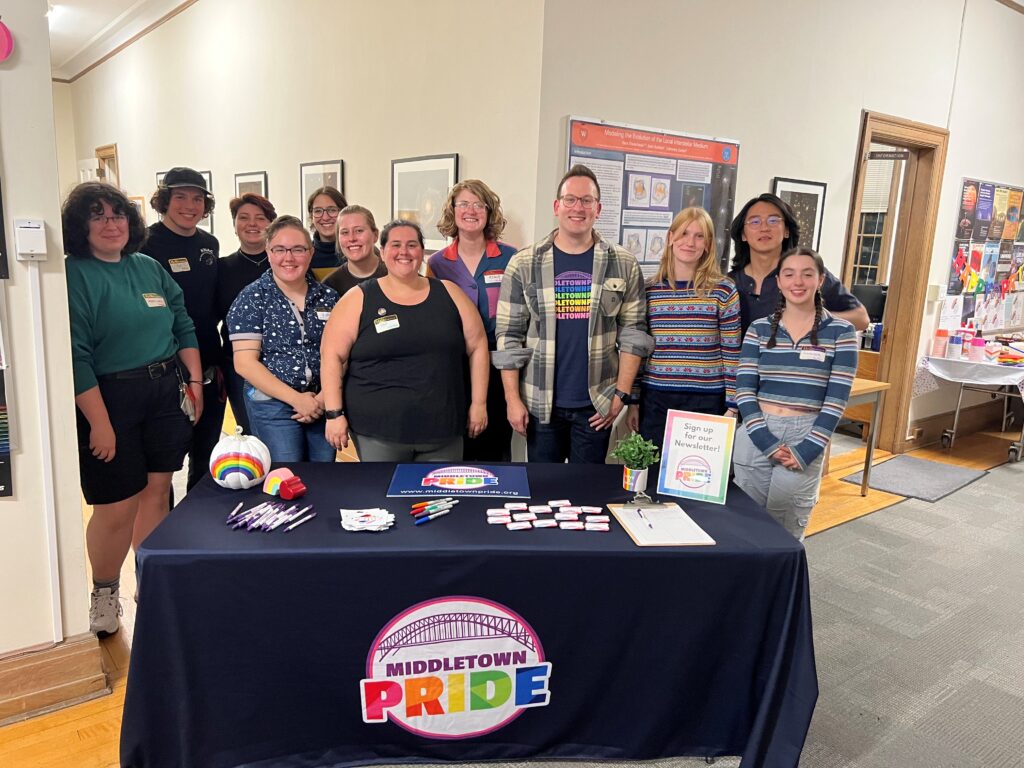 Thank you Christopher Forte and Middletown Pride, it was a pleasure working with you to co-sponsor this event. We can't wait for next year!
Resources